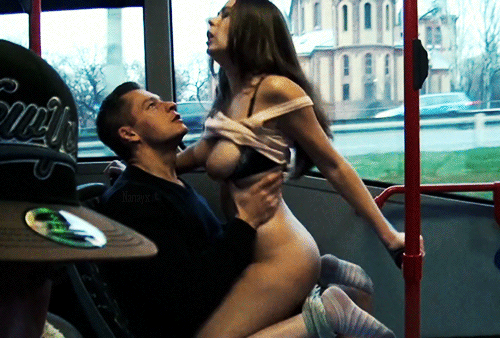 Day Six Sunday
I woke up around 7.30 and had to explain to Natalie that I had to leave to continue my hike. As a parting gift I left her my crotchless fishnets. We'd discarded our respective fishnet attires just prior to going to sleep. Natalie in turn gifted me her black hold-ups as a souvenir for me. Both sets of nylons had miraculously stood up to the punishment they'd taken the night before. I dressed, putting her black fishnets on and having exchanged contact details and one last kiss I promptly left. I'm sure the sight of a woman in a fancy dress, a pair of black fishnets and with hair and make-up that made her look like she'd been dragged head-first through a hedge first thing in the morning, especially a Sunday morning elicited many looks and wandering thoughts, but I didn't care. Indeed I found it rather arousing, all those people wondering what I'd gotten up to the previous night and with whom. I unselfconsciously stopped off at the same 'greasy spoon' for breakfast as I had the previous evening and had a slightly less hearty breakfast as I was going to be doing a lot of walking today. Plus, I didn't want anything to ruin Andrea's dress.
I returned to my room, stripped and showered. I dried off, dressed in my hiking clothes, set my hair doubtless relieved a solution to their problem had been found.
We made small talk with me outlining my hike (omitting the sexual aspect of it), and when she asked me, I told Angela how much I thought I had left to travel.
"That's quite far you've come." She agreed. We eventually finished our drinks and after a final round of apologies from my almost-hosts I hefted my backpack onto my shoulders and followed Angela out of the door and down the street, across a bridge and back along the Thames.
"I'm a lesbian." She suddenly announced when it was just the two of us walking along the path towards her boat.
"Oh, I never would have guessed it." I lied.
"I thought I'd better tell you." She explained, though had I been a sweet innocent straight girl, I wouldn't have had a clue why she would feel compelled to tell me. Indeed it might have made me have second thoughts. My guess was she wanted me and was testing me for a reaction to see if she had a chance.
"Well I'm bi so I'm not one to judge." I noticed from the corner of my eye, hers blaze momentarily. This time, it was the other person mentally fisting the hair in triumph.
"Best of all worlds. I used to think I was straight." She remarked nonchalantly.
"What made you change your mind?" I asked.
"I found out my late husband was fucking his secretary and I found myself jealous… of him!" She replied.
"What happened to your husband?"
"He and his secretary were on a 'business trip' on the continent about twenty years ago when they were involved in a fatal RTA. She survived and recovered and it turned out like you, she swung both ways. We had great, eye-opening fun helping each other through the mersin escort grieving process. I bought the boat with the sale of the house I once lived in."
We'd reached the barge by this point and mounted the gangplank. Rosie was nowhere to be seen. Using a handle, Angela winched the gangplank so that it retracted slowly onto the deck.
"If you don't want to spend the night with a sixty year-old dyke, this is your last chance to get off." She grinned. I followed her down into the main cabin via a couple of sets of double doors which she shut and locked behind us. The doors were separated by a set of steps. Entering through the inner doors I was greeted by a large, open-plan space with pine wood panelling, varnished wood floors with a large Persian rug. There was a fully equipped kitchen containing; cooker, fridge-freezer, washer-dryer, cupboards, and a sink with a counter upon which was a toaster, kettle & microwave. Next came the combined living and sleeping area. There was a grey three-seater sofa that was L-shaped and a matching armchair with a tall, wide-brimmed reading-lamp beside and just behind it and a foot stool. The walls were covered with shelves, overflowing with books and on some kind of rail system was a home-entertainment centre that included a forty-inch LED flat-screen TV, set-top box and so forth. I guessed the rails were so that someone could watch the TV from either the sofa or a king-size double-bed that dominated the aft-section of the cabin. The mattress sat atop a set of drawers and at its feet was a large 'treasure chest. Natural light came from a dozen nine-inch portholes, six per side and a large tent-shaped skylight. As I set my backpack down, Angela set about 'securing' the boat for the night ahead.
"Would you mind switching that on please?" She asked me, referring to the reading lamp. I did while she removed her cap and denim jacket, hanging them up on some pegs protruding from the wall opposite the kitchen and above a cage containing a sleeping Rosie. She walked to the bed and turned on a pair of small lamps on bedside cabinets each side of the bed. She then stood on a footstool and grabbed a small ring-shaped handle in the ceiling and drew a metal sheet, much like a garage door across the skylight. It had been getting dark anyway, but the natural light was severely reduced. She climbed down off the stool and put it back where she found it. She then started closing the portholes with metal disc-shaped plates, hinged, and when not in use, kept in place with butterfly catches. She did the four at the rear of the boat. I joined in and did the rest.
"There you are, snug as a bug in a rug." Angela said addressing the boat.
It certainly looked a lot cosier with the three lamps on. They gave a warm glow around the place. There were other lights I noted including two long neon strip lights in the ceiling. I also saw four strategically-placed radiators. I wondered what it would be like on a winter's night.
"I mersin escort bayan love this place. And with the portholes and skylight covered, you get privacy, even though you're by the river path." I said enthusiastically.
"Thanks. It cost a lot. It also has under floor heating." Angela still stood by the bed and as she spoke she pealed off her t-shirt and a plain pearl-coloured bra, exposing somewhat saggy boobs with large pink areolas & nipples, her shoes, jeans and a pair of pearl-coloured knickers. Her quim was quite hairy and when the time came to go down on her, my tongue was going to have to navigate a pubic assault course to sample her delights.
"You're getting undressed, and it's only just after 9.00!" I feigned a low level of alarm which I didn't really feel I'd already decided I was going to fuck her if that's what she wanted. Indeed although I found her quite unattractive, made-up as she was, I felt a rather perverse stirring at the thought of sleeping with her.
"But Amy, you do know I offered you a bed for the night for sex? I mean you are bi and from what I can tell, I'd say this wouldn't be your first rodeo." I started to undress. In a matter of minutes I was also naked and she held out her hand to me.
"I think I'd better use the loo first." I said. She gestured to a door at the opposite end of the boat. I walked through into a wood-effect bathroom with both an old-style bath and a shower. I did both a number one & two and used her toothbrush to clean my teeth. I then stepped out into the main cabin and found her waiting on the bed in what she assumed was an attractive pose with one leg bent at the knee as if she was the subject of a nude. I moved to the bed and flopped onto it beside her.
"Careful, you don't want to rock the boat." She cooed. I smiled and for the next couple of minutes we rolled about on the enormous bed, play-wrestling and kissing. Yes, the prospect of this 'old hag' having her perverted way with me was a massive turn-on. My pussy was already damp with anticipation. The 'wrestling phase' ended when she pinned me down beneath her with her hands clasped around my wrists and proceeded to kiss me, her tongue pushing past my lips into my waiting mouth, my tongue doing likewise. Releasing my wrists she began moving down my body, planting kisses on it every step of the way. My neck was a sensitive area and I enjoyed her nibbling away at the area around my throat. She continued moving down and spent considerable time around my nipples, tickling them with her tongue. She was certainly pouring petrol on the flames as she essentially worshipped my body. Once more she continued her exploration of my body, moving down it slowly, and planting kisses all the time along my abdomen, though not my belly-button. She deliberately avoided my quim, contenting herself with merely lightly blowing on my hooded clit. Then came my legs and before I knew it she was turning me onto my stomach and the escort mersin kissing continued up my back. When she turned me back onto my front again she kissed me hard on the lips again.
"Now, let's have a look at pussy-willow here." She said. Angela sat up on the bed and placed her right hand down between my legs and cupping it, began rubbing my clit and labia. The sensations were tremendous, she was really good at 'Jilling' someone. I guessed she had a lot of practice on both herself and others. As she continued rubbing and my cunt got juicier and slimier she inserted her fore & index fingers into my vagina and rubbed my clit which had now emerged, erect from its hood with her thumb. The initial secretions of my pre-cum serving to lubricate and assist with her actions.
"Ahhh! Ahhh! Ahhh!" I rhythmically panted.
"Enjoying yourself?" She asked, though I could only nod.
"Close to cumming?" Again, I managed a nod.
"And what about now?" There was something about her tone of voice that telegraphed that she was about to do something. My instincts were dead on for a moment later, she brought her fingers into contact with my g-spot and I squirmed and shuddered on the bed.
"AHHHH!!!" I shrieked as I came, my hips bucking and thrashing about on the bed, joined by the rest of my body.
"Here, suck this, suck it dry." She held her slimy, gleaming digits that had just given me such pleasure and I duly did as she asked. Licking them clean, tasting myself on my lips.
She lay down beside me, lying on her side and I rolled over to face her.
"Enjoy?" She asked. My reply took the form of a long, lingering kiss in which she must surely have tasted some of my juices. It was my turn I felt and I pushed her onto her back and began planting kisses on her body. Though not quite as smooth or supple as mine, it was not so worn. Like her I started kissing her neck, shoulders and breasts, followed by her abdomen. But unlike her, I stopped at her cunt and set to work on her clit with my tongue. I ran it over her clit, over and over, back and forth.
"Mmm!" She moaned, always a good sign. I continued working on her clit and its hood. Taking both in my mouth to suck on it as well as gliding the tip of my tongue across the mound. I applied all the techniques I'd picked up over the years in rug-munching and had enjoyed the opportunity to practice this past week on my travels. I shifted my body around so that I was half-on and half-off the bed, my head between her spread legs, tonguing her cunt. Her hands blindly sought out the back of my head and upon finding it they clamped on firmly and pressed my head down, almost threatening to stuff my head up her cunt. All I could do was lick her more intensely for the sooner she climaxed the sooner I'd be free from her hairy Mount of Venus. I licked away, lapping at her labia as well as her clit. I even stuck my tongue into her gash, bobbing my head up and down.
"This is great! Keeping licking my twat slut! Keep licking until madam tells you to stop!" She commanded, clearly getting carried away. I did as my 'madam' commanded, guided by her bodily responses and the grunts, gasps, groans and moans she made as I did so.