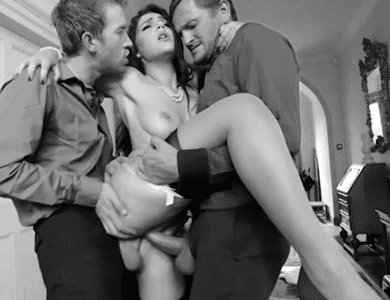 I'm a curious cocksucker and I dream about sucking dick way more than I ever actually do it. I'm divorced (from a women) in my mid forties with a good job and two kids in college. That's why I'm deeply hidden in the closet and very skittish about letting the cocksucker in me out. But the longer I go between sessions and the more big dicks I goon over on the internet, the hornier I get till I'm ready to do anything for my next taste of cock, and of course cum.
It had been several months since I'd found a comfortable hookup and I was so horny to suck cock, I found myself posting on Craigslist over and over, willing to share discreet non-face pics, and trying my hardest to find a non-serial killer guy that needed to get his rocks off. I started and stopped on agreeing to meet several guys, but always found an excuse; his dick was too little, he wasn't willing to meet somewhere first, he couldn't email in complete sentences, he was clearly a psycho, he insisted I host, etc., etc.
One Monday, after a weekend of false starts, I finally decided I had to drop my defenses a little and find a cock to service. I literally could not stop thinking about dick and found myself checking out the crotch of every man I saw, in the coffee shop, at the store, and even at work. I was in a constant state of cocklust. I made a deal with myself; I couldn't jerk off again until I had swallowed my next load of man cream. It got to be Friday night and I still hadn't confirmed a hookup, but my balls were already turning blue. You see, I masturbate at least daily, and going 5 days without spilling my seed had me worked up into a hot and bothered lather.
Late Friday, as I was getting in bed, I got an email response to one of my posts from an older daddy type. He was overweight at 5'10" and 240, retired, in his 60s, lived alone, and was willing to host. In fact, he said he didn't drive due to eye issues and was only available to host. He was only about 10 minutes from my house, in a safe neighborhood, a nice condo, and did I mention, he had a big fat cock (if the picture was real) that made my mouth water. Heavy, veined, low hanging nuts, hairy, and hard as a fucking rock with a big purple mushroom head. My dick leaked a little just looking at his picture. I needed to service that incredible cock in the worst way.
"But I'm going to bed right now," he emailed. "If you are up early tomorrow, email me and I'll feed you a 7 day load. That is if you think you can handle my alpha cock you little slut. Does your girlfriend know you like sucking men's dicks? I bet she doesn't' and I find closet cocksuckers to be the best."
Damn, this was my best opportunity in months and I would have to wait till tomorrow morning. In my experience, most guys that are willing to setup a "future" meeting usually aren't flakes, so I was optimistic. And his comment about my girlfriend was just a wild guess, but he was already trying to push my submissive buttons. I tossed and turned till I finally fell asleep, visions of big cock dancing in my dreams. About 3am I woke up with a raging boner and just couldn't fall back to sleep. I needed that hot cock in the worst way.
What the hell I thought, and sent him an email.
"I know it is wicked early, but I want to suck pendik escort your big cock so bad," I sent. "Yes, I'm happy to be a sissy slut for your alpha cock. And no, my GF has no idea I'm a closet cocksucker, so I'm looking to stay on the down low." I included a headless shot of my, naked, on my knees, hands behind my back, assuming the position.
About 3:30am I got a reply, "I like an eager cockslut (haha). And your secret is safe with me. I have kids and grandkids, and none of them know I like fucking little submissive faggots. Why don't you get your ass over here and take my morning load." He included his full address and condo number. He also included another two pics, one of his impressive member soft (and shit, if it wasn't bigger than my dick when I'm fully hard…I always envied a guy who was a "shower" as my soft dick was more of a "grower") and a second of his throbbing boner. Both pics made me weak in the knees.
I jumped in the shower, cleaned up, and was in the car in 15 minutes, knocking on his door at 4am. I was finally going to suck another cock. And while I was shaking with nerves, I couldn't wait to submit to his alpha/dominant attitude.
The door opened and this distinguished looking older guy met me in his bathrobe.
"Are you here to suck my cock?" he asked, no pretenses.
"Yes Sir," I replied.
"Yes sir what?" he smirked.
"Yes sir, I'm here to suck your big dick," I replied.
"Then get the fuck inside and let's see if you are any good," he chuckled.
I followed him like a puppy as he walked into his kitchen. He poured himself a glass of orange juice and turned to me.
"Strip slut," he ordered.
I didn't hesitate, getting completely naked inside of 15 seconds. To be honest, I was only wearing flipflops, basketball shorts, and a light jacket, so getting naked didn't take much. My cock was already rock hard.
"Stroke your little dick, faggot," he laughed as he downed his OJ. "And tell me again why you are here this morning?"
"I want to worship your big dick, Sir," I whispered, barely able to choke out the words. "Your cock is awe inspiring and I tossed and turned all night hoping to wrap my lips around your fat meat."
"Good," he replied. "I need a good cocksucker. My last one moved away a few months ago and I haven't found somebody that can take my cock to the root since. Pathetic how little skills some cocksuckers possess. I mean dammit, if you are going to advertise yourself as a cocksucker, you should take some pride and be ready to provide toe curling service."
"I'll do my best," I said, unsure of whether I'd be able to throat his full package, but more than willing to give it my best shot. I was trembling with anticipation, hoping that the pictures he had sent were indeed the beast waiting under his robe. Given his cocky attitude, I was feeling pretty confident that this guy was the real deal.
"Then get on your knees," he insisted, putting his hand on my buzzed head and forcing me firmly down to the floor. "And let's hope your best is good enough. Just to be clear, I don't fuck around with pretend cocksuckers, so don't expect me to be gentle."
At eye level with his crotch, I rus escort could see the bulge of his cock through his heavy robe. It definitely looked impressive. I was so anxious, a throaty groan escaped my dry mouth.
"Well, what are you waiting for?" he asked. "Thought you wanted some cock."
I reached up and spread his robe allowing his semi hard cock to spring free.
"Mmmmm," I moaned as his big dick was released.
"You like what you see boy?" he chuckled.
"Yes Sir," I replied as I stuck out my tongue and twirled it around his bulbous gland. The taste of his precum made my cock twitch. This monster at full mast would be about the biggest dick I'd ever had the pleasure of servicing. His semi was bigger than most dicks I've had the pleasure of worshipping. This was going to be a challenge.
"You are an eager little fag, aren't you," he sighed as I took his mushroom helmet in my mouth and sucked it gently.
For the next 15 minutes, I took his cock down my throat, sucked his rod deeply, tongued his balls, and generally sucked his dick like a lusty whore. I love the feeling of a hardening cock as it grows mass in my horny throat, filling my empty hole as it swells, my tongue dancing across his hairy balls. Letting a cock grow from soft to hard in my throat also allows me to quickly overcome my gag reflex and advances my training to take him deep. While the cold tile floor in the kitchen was making my knees ache, I was in heaven sucking his big pole.
"Fuck boy, you do like dick," he laughed as he pulled his throbbing boner from my mouth and gave my face a few wet whacks. "Let's go into the bedroom. I want you on your back on the bed so I can fuck that throat like a tight pussy. Gonna open your hole up and see if you can take a real deep dicking."
He pointed towards the back of the condo and followed me, giving my bare ass a few smacks with his bouncing boner. "Nice ass faggot," he commented. "Bet you've got a tight little manpussy on you bitch. Might have to take that for a spin if you workout as my regular cocksucker."
He tossed me down on the bed and face fucked me like a rag doll. He outweighed me by at least 60 pounds and when he'd force his full length down my throat, till his balls were resting on my forehead, I had no option but to take it. I thought a couple of times I was going to pass out from lack of air, but he always pulled back at the last second to allow me to catch my breath. My eyes were watering uncontrollably and my throat was getting sore, but I wasn't about to ask him to take it easy. If he needed a regular cocksucker, I wanted to make this audition one he would remember.
"I think you have real promise," he laughed as he jumped up on the bed and spread his legs. "Why don't you get between my legs and finish me off using just your mouth," he ordered. "And you damn well better swallow every last ounce of my spunk. Don't go ruining a good blowjob by not finishing it like a pro."
I wanted more than anything to swallow his seed, and I doubled my efforts, using every trick in the book to make him squirm and twitch.
"Fuck son, you are going to make me blow this huge load," he sighed. "I'm gonna fill your stomach with molten sancaktepe escort hot lava."
I felt his boner stiffen even more and then spasm as he unloaded his heavy balls deep down my throat. After 3 or 4 spurts, he pushed me back slightly, letting his last few jets of jizz fill my mouth. His sperm was thick, hot, and super salty, just like I love it. I don't have to tell you, I eagerly swallowed every last drop.
"Oh, fuck, fuck, fuck, fuck," was all he could muster as he unloaded his cream in my mouth. "That was great, boy," he sighed as I nursed the last few drops from his slowly deflating member, sucking, kissing, and tonguing his heavy dong.
"Thank you Sir," I replied. "I really enjoyed sucking your cock and taking your load." I not only said it, I meant it.
Sitting back in his post ejaculation glow, he said, "I think you can be even more submissive than my last cocksucker. Do you mind getting a little kinky too?"
"Sir, to continue servicing your big cock, I'd do just about anything you want," I replied.
"Does that include bending over and letting me fuck that hairy backdoor on you?" he asked. "I'd ride that hole bareback and pump you full of baby making seed. Bet you'd have my spunk dripping out of your tattered hole for the rest of the day."
I'd never tried anal, but to keep this stud as a regular, in the moment I would have let him butt fuck me right there on the spot. And while I say I'd never done it, I'd fantasized more times than I could count of getting fucked like a bitch in heat.
"Yes Sir," I replied, feeling my rock hard cock throb. I'd completely ignored my own dick and forgot how painfully erect I actually was. "I've never been fucked in the ass before, but I'd be happy for you to pop my butt cherry."
"OK, good. I'll take that virgin hole and turn you into a total slut for anal. I think we can have some fun," he said. "Get dressed and get out. I'll send you an email next time I need your service, I'm thinking at least a couple of times a week if you continue performing like a pro. I like these early morning sessions for a good blowjob, but a nice ass fucking is sometimes just what I need before going to bed. And I'll send some instructions too. If you want to keep getting fed by my fat cock, make sure you follow my directions to the T. Got it faggot?"
"Absolutely Sir," I replied as I scurried back out to the kitchen to find my clothes and get dressed. My dick was so hard, I had trouble getting my waistband over my erection.
Back in the car, the horizon just starting to lighten up as the sun was still 30 minutes from rising, I gave my cock a couple of quick tugs and blew a monstrous load of cum all over my chest and stomach, a release nearly a week in the making. Normally, after I cum, I feel silly and stupid about my lusty gay ambitions, but even as the cum was slowly drying on my hairy chest and the ache in my blue balls was receding, all I could think about was getting my new alpha's big cock back down my throat and maybe up my ass.
When I got home, I already had an email from him, and when he had said "kinky" he meant it. He had a list of things for me to buy, including a lycra mask, handcuffs, a butt plug, and some women's undergarments. He said he respected my discretion, but the mask was so he could video our next encounter, unless I wanted my face in the video so I could show it to my girlfriend. "LOL…she should be proud of what a great little sissy bottom you are," he typed. My dick got instantly hard again. But that is a story for the next time.