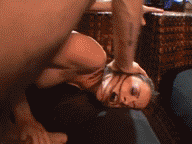 You might recognise my name if you hear it. I am a relatively famous author of crime novels with a historical twist and my books have a large following across the world. If I choose to remain anonymous on this occasion you will no doubt understand why as I spin you my story.
My success has meant I am a wealthy man. I work for half the year and the rest I spend at my houses around the world following the sun and enjoying the single lifestyle.
What you don't know about me, and it is a closely guarded secret, is that my houses are all cared for by my hand-picked local 'housekeepers', who tend my every desire when I am in residence. I intend, if you will indulge me, to tell you the stories of how I met each of them in turn, starting with my very first, my Cape Town Whore.
It was about five years ago and I was on the Cape because of business commitments. The first three days of my trip were spent in all day meetings, negotiating contracts with an African publisher and then dining with my lawyers in the evening. By day four I was exhausted and couldn't face another evening of business talk so I made my excuses and told my hosts that I planned a quiet evening in my hotel room.
I really had other plans. I picked up a copy of the Cape Times from the reception area of my lawyers offices and scanned the personals section. Halfway down column seven I found what I was looking for: "Busty Tina, blonde, eager to please, own apartment with Table View call 333 5774".
I tapped the number into my mobile and a sultry Afrikaans accent answered "Hi there, how can I help?"
"I saw an advert in the Cape Times and want some more details" I replied.
"Of course darling, I am a leggy blond, 34, 24, 38, how does that sound?"
"To be honest, I've never been much good with numbers. Would it be improper to ask how big they are?
She giggled before replying: "Not at all darling, I'm a double E cup size, is that big enough for you?"
"Sounds like heaven". "What I'm looking for is somewhere to hang out for a few hours, have a few beers and just relax. Can you help with that?"
"Of course I can . I have a little place in Kenilworth, we can have a beer in the garden and use the hot tub. What time do you want to come over?"
I had a few things to finish first so I suggested about 5.30.
"Perfect. Give me a call when you get into Kenilworth and I'll guide you to the house."
I rang off and finished my workload for the day, but to be honest my mind wasn't really on business.
The thought of an evening in the company of a busty blonde was too much of a distraction after three days of business meetings.
I packed my things away, said good evening to the receptionist and made my way down to the car. The drive to Kenilworth took about 45 minutes in the early evening traffic but seemed longer. As I entered the suburb I pulled over to the side of the road and called Tina again.
She answered immediately. "Hi there is that you."
"Yes, I'm in Kenilworth by the park, opposite the Castle Urfa Escort pub, can you guide me in?"
She gave me directions and I drove on up the hill to the house. It turned out I was only 2 minutes away and she lived on a quiet street with only four other homes. I parked on the roadside and made my way to the security gate. Just as I got there the gate opened and Tina stuck her head out from around the gatepost.
Once she opened the gate fully, I could see she was about 5 11 with very long legs, made longer by 3 inch heels, and shoulder length blond spiky hair. Her most noticeable feature however was her fabulous set of tits, barely strapped in by a white shirt tied at the waist.
"Hi, how are you?"
"Good, glad to be here."
"Want a beer?"
"Oh god yes"
"Then come on up"
As we made our way up the steps and into the house I watched her from behind, her round ass beautifully shaped by a short denim skirt swaying in front of me. She had the look of a woman who had been a swimmer or an athlete when she was younger. Broad shoulders, toned and well built.
We made our way into the L shaped living room which featured an open plan kitchen in the elbow of the L.
Tina went to the ice box and got me a beer and we made our way outside. Her garden was still bathed in the early evening sunshine and surrounded by high shrubs for privacy. In the far corner stood the hottub and there was a small table with a parasol and two chairs to sit under.
We sat outside and chatted. She told me all about the area, its restaurants and nightlife. It was clear she enjoyed the company and was pleased to be able to chat with someone. It turned out she was in her late 30s divorced by a husband who had found a younger, newer model of his own wife.
He had given her the house in the divorce and had promised to set her up in business, but once he got her name on the divorce papers the seed capital for the business never materialised.
She had been low on cash for a while but one night, having been stood up by a friend at a bar, a foreign businessman had offered to buy her a drink. She declined but he was persistent and eventually offered $1000 if she would sleep with him. She had meant to be horrified but $1000 was more than 18000 rand at the time, more than enough to keep her going for at least a month.
Eventually she agreed but wanted the money up front. Without blinking the businessman handed it over and they made their way to his hotel. She had expected it to be bad lay but he had proved surprisingly good. Once he'd got his second wind she took control and began to enjoy herself. She found that she loved the power that being paid for it gave her. The ability to separate emotion from sex and to be able to walk away once the deed was done.
After that first time she had targeted businessmen looking for a similar deal. A small advert in the Cape Times was followed by a discreet website and soon she had a stable of a dozen or so local regulars supplemented by travellers just Urfa Escort Bayan passing through.
I listened until she finished her story and then asked if it was possible to take a shower.
"Of course darling, follow me.".
I picked up my jacket and followed her into the house, quietly slipping an envelope marked "Gift" onto the kitchen top where she would see it when she came back.
She led me to the back of the property and picked up a towel from a basket. "It's right in here. Take as much time as you want, I'll get the hottub fired up".
I showered quickly but the air had got to my cock and turned it hard. I wrapped a towel around myself to cover it over as best I could and made my way back out to the garden. The envelope had disappeared from the kitchen counter and I could see Tina was already in the hottub.
"There you are, come on and get in here, the water's lovely".
"I will but I should warn you, you're already having a very powerful effect on me".
"What do you mean?"
I unwrapped my towel and displayed my stiff cock to her.
"Is that all for me darling?"
I laughed and climbed into the hottub sitting opposite her so I could take in her enormous knockers.
Sipping my beer we chatted some more but there was a heat in the air now that was nothing to do with the setting sun.
After a while, I felt a foot probing my groin area slowly teasing my foreskin up and down.
"Better not do too much of that, I'm primed and ready."
She laughed again and stood up, giving me a clear view of her tits before leaning over me and dangling them in my face. I sucked on her nipples and moaned loudly, "God they're magnificent".
"You're a tits man aren't you?"
She lowered herself onto my lap and our lips touched. I felt a tongue dart into my mouth and then a breathy command came from her lips, "We'd better get you inside hadn't we?" Without waiting for an answer she climbed out of the tub and towelled herself down, her huge tits swaying as she wiped the water off herself.
Her legs looked long and sexy but I wanted to see her back in those heels before we went any further.
"I love a woman in heels" I said, "Put them back on for me".
She slipped back into the strapless heels and I followed her into the house and down to the back bedroom where she lay herself on the bed, propping her head up on one arm.
I lay myself alongside her and she moved silently on top of me. "Let me do the work darling, you've had a hard day."
We kissed passionately and I suckled her tits her some more. Then she straddled my cock and lowered herself onto me, groaning as I entered her.
"How do you like your sex?" she asked.
"The dirtier the better" I gasped.
"You are a wild one aren't you?"
She rested her hands on my chest and started to move quickly up and down. "Oh yes darling, let's fuck."
I've always loved dirty talk and decided to try some on her to see if she was up for it.
"Oh you dirty blonde Escort Urfa bitch".
"Baby, I'm your dirty blonde bitch" she replied.
Her rhythm was getting faster and she threw her head back moaning. I grabbed her hips and pushed her down further onto my cock with each thrust.
"Oh darling this is so good" she gasped.
I knew she was paid for doing a job but she clearly enjoyed her work. She learned forward and dangled her tits again in my face. I gobbled at her nipples but she pulled herself back upright almost immediately and started moving faster. I knew she was close now and I started thrusting upward as she pushed down.
"Oh baby yes, I'm almost there…..Oh baby yes, I love your cock".
Her body buckled slightly as she came. She looked down at me with a wanton look and I knew she wanted more. But it was my turn now and I needed to cum as quickly as possible.
Moving her off me I lent her back against the pillows in an upright position. Then I got onto my knees and straddled her hips, grabbing two handfuls of titflesh.
She knew what I wanted immediately. "Oh yes baby, fuck my big titties".
I thrust my cock up between them and saw the head pop out near her neck. It was a stunning sight and I moved quicker, relishing the friction of my cock against her knockers.
I was concentrating so fiercely I had forgotten the dirty talk but her dirty mouth had more than enough for both of us.
"Fuck my titties you dirty bastard, go on fuck them harder, harder".
The bedsprings groaned as I moved my weight, frantically screwing away at her tits.
"Oh baby do them, fuck my big tits, come on harder, faster" she screamed.
I was close now and I wanted her to know it. "Oh you filthy fucking whore" I gasped.
"Oh baby cum all over them, shoot all over them darling".
I pounded her tits, feeling a tightening in my balls as I neared climax. I held off as long as I could but nature had taken over now and with one last effort my balls gave way, cum shooting all over her tits and neck as I shouted at her, "Oh yes you dirty fucking bitch, oh yeah".
I collapsed on the bed beside her as she rubbed my cum into her tits. She looked the picture of a dirty whore.
"I hope you don't mind my language when I'm fucking" I said apologetically.
"Not at all darling. We all have our roles to play. What's said in the bedroom, stays in the bedroom."
I took her twice more that evening, once standing up with her leaning over the kitchen table and then finally up her well lubricated ass on her sofa.
We dined that night in a little Trattoria only five minutes away. She was the image of a middle class girlfriend, well dressed and polite to everyone she met. Nobody would have believed she had been begging me to fuck her up the ass only an hour earlier.
The next day she agreed to help me find a property to buy in Camps Bay and we looked at five houses before dining in the town that night. Within two months I had exchanged on my new house and six months later she moved in as housekeeper, rent free. She still does a little whoring for pin money but outcalls only.
I now spend about three months a year there on and off, enjoying the sun and the sex. That's how I met my Cape Town whore.
Feedback welcome!