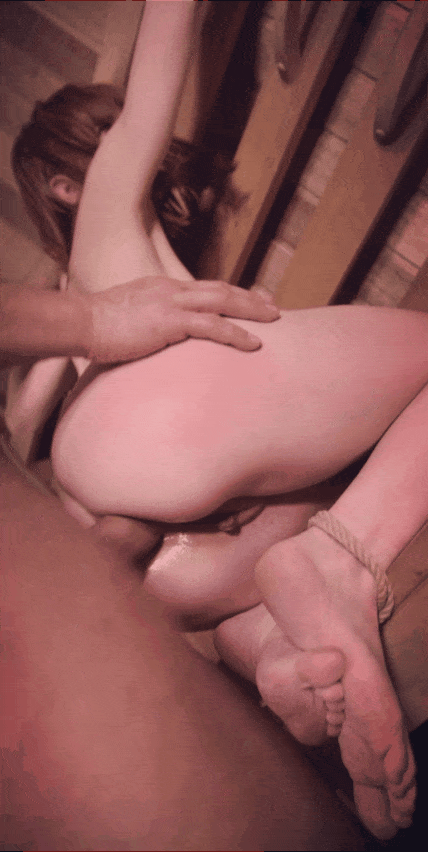 © Prahaar 2006. All rights reserved.
Author's note:
Please read '2927 Vadodara Express – Chapter 1'
Some of the sexually significant dialogue is in Gujarati or Hindi to preserve the original flavor. Every word has been translated into English.
Thank you for all the feedback, comments, requests, story ideas, encouragement and exhortations to write more. They have motivated me to continue writing. Keep 'em coming.
I really do appreciate the time you take to give me your opinions. I love hearing from my readers, particularly women! The more mischievous the greater fun! Who knows where that might take us!
At the end of Chapter 1:
I had no idea that women did this. And the sight of a fully grown woman pleasuring herself four feet away from me, excited me beyond any previously known limits. I had been at the boiling point for the last several minutes and the dam was ready to burst. I tugged and rubbed my rampant cock as best I could over my trousers. I soon came in my underpants. For a few seconds, I lost my vision, so violent was my orgasm. I was completely lost in my first sexual experience. I thought I would never stop spurting. Mangala's eyes opened wide and she stopped frigging herself, suppressing her cries of pleasure with difficulty. She said in a hoarse whisper, 'I am done. (Hash, thai gayu)'. She saw the growing wet spot on my trousers and smiled and licked her lips suggestively, 'We will fuck properly some other time' (Biji vaar barabar chodjo mane).
We covered ourselves and for all outward appearances became two bored strangers waiting for the train to depart.
The rest of her family returned. Her husband reeked of cheap tobacco and the other child soon went to sleep. He asked me if I could help his wife find some part-time work doing domestic chores in my hostel! I acted nonchalant but was pleased as punch. A smile crossed Mangala's face.
Chapter 2
The train would leave in another 30 minutes. The compartment started filling up. I was still holding on to the second seat that I was occupying.
'Is someone going to sit there?', a sweet sounding voice asked. I looked up to see a not unpleasant face looking at me with a pleading smile. She wore a colorful silk sari. The tightly wound sari covered a chunky, well-built, rounded body. My answer would determine whether she sat down for the journey or remained standing for 7 hours.
'You can have it now but if my friend comes, you will have to vacate it', I said. This ensured that others whom I had refused already would not take umbrage. The smile I gave her signaled that no friend would come to claim the seat. I moved away from the window seat, giving it to her. She thanked me profusely and I made the usual polite noises.
She tucked away her two small bags. In doing so she had to move about quite a bit and bend at odd angles as she moved other people's baggage. Her sari moved away uncovering a portion of her sleeve-less blouse. It seemed to be filled to the point of bursting with her breasts. She was wearing a light-colored blouse and a diaphanous black bra. The light skin of her boob was visible under two layers of clothing.
As she moved her arms about to arrange her bags, her armpit came into view. She had probably never shaved her armpits. A luxuriant tuft of hair was visible, appearing and reappearing tantalizingly as she moved her arms here and there. I had this mental vision of her armpit as a cunt and my penis going in and out of it! My cock, which had just had a major discharge, lurched to attention.
Below, her belly was on view. Her sari was tied considerably lower than her navel. Her belly was soft, the skin wheatish in color, the navel was a pleasing slit. As she bent to the other side, her bottom came into view. Large, rounded and well-padded, each cheek made distinct by her clinging clothes, the line of her panties clearly visible as her sari tightened over her voluminous buttocks.
Her bags stashed away, she gratefully sank into the seat beside mine. Since there were already three other people on that bunk, not counting me, she almost sat on my right leg before squeezing herself into her small seating space. Her ass was soft and firm and I enjoyed the touch before she settled herself Escort Esenyurt into the seat. Even thereafter, her silk-clad thigh made and retained constant contact and I relished the soft, smooth sensation. She did not, indeed could not, move away.
From the seat opposite, Mangala gave me a knowing smile and a wink when no one was looking.
We introduced ourselves. Her name was Nirmala. She was a Sindhi woman living in Mumbai. She was married and had no children. Her husband sold ready-made garments in a shop. She had grown up in Baroda and was on her way back to meet her parents. When she found out that I was an unmarried salesman, she winked and whispered, 'You must be enjoying life! How many girl-friends do you have? (Majhe uda rahe honge. Kitni ladkiyon se dosti hai tumhari?)'
I maintained an enigmatic silence but the reality was that I had never had a girl-friend. I was technically a virgin and had not had any real sexual experience except for the episode with Managala earlier in the evening (Chapter 1). Lately, I had been overtaken by excessive hormones and I was interested in anything that was even remotely female, no matter of what age or description. I was eager and curious.
Soon, the train jolted into life and we were on our way. Its movement was not smooth. As the compartment moved jerkily from side to side, parts of our upper bodies also started coming into thrilling contact. After a few polite attempts to disengage herself, she stopped trying to move away. I could feel the smooth skin of her arm on my own. I got the feeling that she was enjoying these unintentional caresses as much as I was.
All this stimulation was causing vast amounts of blood to flow to my groin and my virgin cock was once again rising to proportions that would make it noticeable to anyone who looked in my lap. This was turning out to be an interesting journey!
Passengers, whether men or women, would freely stretch their legs and finding whatever space they could, rest their feet on the opposite bunk for some time. Mangala, who was sitting across from Nirmala and me had stretched her leg and rested her foot beside my leg. And when she thought that no one was looking, she would poke me with her toes. I was also doing the same to her.
Within 45 minutes, all of us were nodding off to sleep and periodically a head from the left or right would hit each passenger as the sleep caused loss of control over the body. Mangala's husband was snoring loudly. Nirmala started dozing off. The movements of the train made her head come repeatedly to rest on my chest or right shoulder. Once or twice, she realized this and apologize. And then, she would put a hand on my thigh and straighten herself, rubbing her thigh sensuously on mine, as she did so. Her hand would be mere inches from my still erect cock, when she did this.
The cold winter air blew through spaces in the closed windows and window frames and it was soon freezing cold. I was soon shivering. Nirmala noticed this, pulled a thick shawl out of one of her bags, and offered it to me. 'Won't you need it?' I asked her. She said that we could both get under it. Before I could answer, she covered us both with it. Our bodies were hidden from anyone looking at us. But then, everyone was really asleep anyway. I could see that Mangala was watching us while pretending to be asleep.
Nirmala's hand was on my thigh again and she straightened herself. Her thigh rubbed against mine and this time she let her hand stay on my thigh. Bringing her mouth close to my ear, she whispered, 'It is so cold. Let us warm each other up. Make yourself comfortable. Move towards me. No need to be shy. No one can see anything now (Kafi thand hai. Aaiye ek dusreko thoda garmi dete hain. Aaram se meri taraf sarak ke baith jao. Sharmana nahin. Koi kuchch bhi dekh nahin sakega).' And she brushed my ear with her mouth! We were already leaning on each other. I leaned on her some more!
She was sitting to my right. I moved my left hand and covered her hand on my thigh; She promptly reversed her palm and held my hand. I turned my head to my right and looked at her. She looked deep into my eyes, and I recognized an emotion that we label as 'lust'. I could no believe that I was causing Etiler escort this and that too to two different women. She gave my hand a meaningful squeeze. I looked around and saw a smile flitting across Mangala's face but she maintained silence and the semblance of being asleep.
I did not know what to do next and my subsequent moves were made on auto-pilot.
Under the cover of the shawl, I moved my right hand to her thigh and started moving it around on its soft contours. I released my left hand from her grip and moved it to the inside of her arm, caressing it. I encountered soft skin and started caressing it. My palm stole upwards and was soon in her armpit. She opened it slightly to make space for it to enter. I encountered the hair in her arm-pit and continued my stroking. I stroked the skin and the hair and then the skin. I gently stroked the hair, ran it through my fingers and then tugged it slightly, but not enough to hurt her. She sighed softly and closing her armpit, she held my palm captive, crooning her pleasure very very softly. 'No one has ever done this to me before today. You are a playboy (aaj se pehle kisine mere saath yeh nahin kiya hai. Tum to khiladi ho, yaar.)', she whispered.
I extricated my palm gently and it was soon traveling over her left boob, which was too large to fit into my palm. I patted her boob, trying to find the nipple. 'Harder (Jor se)'. I squeezed her boob hard, trying to feel her nipple through her blouse and bra. Nirmala suppressed a groan of pleasure.
Mangala was watching my hand move under the shawl and could guess that something was afoot. Perhaps she could even figure out exactly what was going on.
Nirmala's hand moved upwards on my thigh until it reached my cock, which had been erect continuously almost since she sat down beside me, She traced its outline, clutched it and began pushing it down. She was playing a game with it. She would release it for a moment and as it rose, she would bear down on it, gripping it tight and pressing it down into my thigh. 'You have a big cock (Tumhara Lund bada hai)', she hissed into my ear.
Mangala's foot had burrowed under the shawl and was pressed into my left leg. She was raking her toe-nails over my clothed thigh. Her foot was inches away from Nirmala's hand as she played with my cock.
The time that followed was probably the most frustrating I have ever spent in my life. I had a perpetual erection. I knew that these women were mine to have, but there was no way to have either one of them there and then. I was like a kid in a candy shop with the mouth taped. How do you do anything sexy with 14 people within a distance of 6 feet from you? A mere shawl was the sole curtain below which we were carrying out our activities. There was no way for us to move away anywhere without raising suspicion. The passages of the railway compartment were full of people. We would have lost our seating space on return. Nrmala must have been in as bad a state as I.
Something had to give. Finally, we threw caution to the winds.
Nirmala simply opened a few catches, raised her blouse and bra (a difficult process, since it was tight and filled to bursting) and released her huge melons. I was in heaven. Boob touches! I touched, caressed, squeezed, shaped and pinched! Her boobs were long, elongated and mango-shaped with nipples to match. The nipples seemed to be half an inch long and were hard, pointy, erect and large. 'Pinch them (Chuntiyan bharo unko)', she hissed into my ear and I was glad to oblige. Twenty years had created a big appetite and now that I had real breasts to play wth, I was going to make the most of my opportunity. I played with her boobs for a long, long time. I could see that Mangala had her hand in her lap and was making some interesting movements with it. She seemed to be playing with herself.
All this playing with her breasts seemed to be getting to Nirmala because she was really squeezing my penis very very hard. Her hand went to my zipper and she lowered it but could not immediately get at my penis which was imprisoned in my briefs. But nothing could stop her. She managed somehow to open a button at the waist, push one side of the briefs aside and extricate my cock. She Took possession of Eyüp escort bayan it and started frigging it.
Her palm came in contact with Mangala's toe which was touching my thigh and her head jerked up before Mangala could close her eyes and get back to her act of sleeping innocently. She noticed that Mangala had been watching what was going on. She withdrew her hand hurriedly and was about to push my hands away but Mangala smiled conspiratorially. Nirmala got a relieved look on her face and smiled back.
The game was on again and her hand was back! But we looked around carefully to make sure that no one else had woken up. It did not seem so. Nirmala squeezed Mangala's toe and pulled it to my penis and she started poking my penis with her toe. I now had a hand and a toe on my fortunate penis. It was a situation that I could not even have dreamt of 3 hours ago.
I moved my foot to a spot between Mangala's legs and she promptly brought them to a cross-legged posture, pulling up and lowering her sari and under-skirt. I started moving my foot carefully up her leg.
'This is really bad. You start my motor and now you are playing with her. (Gandi baat. Meri motor start karke ab uske saath khilwad kar rahe ho.)', murmured an agitated Nirmala. She took my hand and placed it on her sari near her cunt. I shaped and pressed it. She covered the hand on her boob and started pressing my hand, in turn pressing her own boob. She wanted me to continue what I had started.
Mangala had covered my foot with her skirt and sari but any passenger waking up and bothering to take a look would see that my foot was up her clothes. We were playing a very dangerous game.
I felt the calf and as she raised her thighs slightly in complete cooperation, I could feel her soft, meaty thigh. A few more inches and my toe was entangled in the luxuriant bush covering her mons veneris. Some neat movements of her thighs and her bottom and some further progress of my foot and I could feel my toe in an extremely wet and hairy place. Next, she started rubbing herself on my big toe! Was this woman wet and stimulated! My toes were immediately coated with juices. She held my foot in her hand, keeping it firmly in place, not allowing the jerky movement of the train to dislodge it from her pussy. Then, with brief movements of her pelvis, she started fucking my big toe. My toe was soon coated with her liberally flowing wet and warm juices and it was comfortably sawing back and forth between her thick and swollen cunt lips, pressing her protruding clit and dipping into her hole as and when she wanted. The hair on her mons tickled my skin. I tried to help but only managed to dislodge my toe and she looked at me pleadingly. I played no further role in her efforts and was happy to lend her my toe and feel her soft, wet cunt on it.
On my part, I continued my manipulations of Nirmala's big boob and nipple and pressed her cunt as best I could from over her clothes. She continued frigging my cock but she was distracted by Mangala's bold movements and had probably resigned herself to waiting for her trun to come.
Mangala carried on these movements for quite a few minutes. She must have been at a very high pitch of excitement because she descended on my toe, impaling herself on it as best she could and stopped thrusting. She brought her palm to her mouth and bit into it to stop herself from crying out her pleasure.
The forbidden activities that we were carrying out in the presence of so many people added to the excitement. Fortunately, instead of an adult passenger, she had a sleeping child on each of her sides or she would have been immediately discovered.
She finished just in time. Another train traveling in the reverse direction screeched noisily past on the track beside ours and I had to pull my foot away for fear of being discovered. My toes were coated with her juices and a musky smell wafted into the air.
Three hours ago, I had not known anything about a woman. Now, I had had my big toe in a cunt, a big boob in my hand and another cunt in the other hand! After never having had any sexual experience, this sexual encounter with two women was electrifying.
*
Do you want this story to continue? Email me your feedback, ideas and comments.
Please do not forget to vote.
I really do appreciate the time you take to give me your opinions. I love hearing from my readers, particularly women! The more mischievous the greater fun! Who knows where that might take us! Please send comments to the address in my profile.